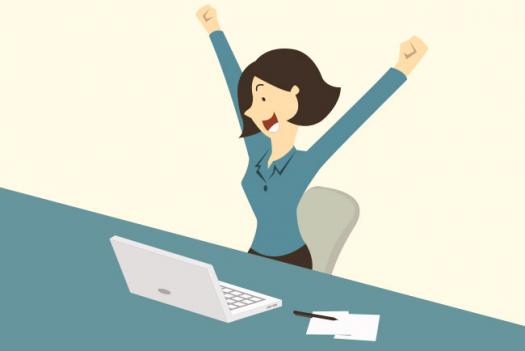 7 Essential Tips for Success As A Freelance Writer
The rise of the Internet and the constant demand for good content means it's easier than ever before to make a living as a freelance writer. It can be a great lifestyle if you make it, and you can choose the hours you work to fit around family and other commitments.
In addition to the ability to write good copy, there are several other skills you need to make it in the competitive world of freelancing. Being able to find clients and projects to work on means you need to be able to market yourself. It's critical that you meet agreed deadlines and deliver work on time, so you need to be able to manage your time and organize yourself well.
Turning your dream of becoming a freelance writer into reality can be a difficult journey.  The following tips will increase your chances of success
1) Commit to the goal. Ask yourself from the start what becoming a freelance writer really means to you. If you don't commit to the goal, you may give up when facing inevitable rejections and periods you don't have assignments to work on. Expect to have to write about subjects you don't enjoy and to re-write content your heart tells you already meets the brief.
2) Create a dedicated workspace. It's important that you treat freelancing as your job if you want to make it as a freelancer. There will be times you'll need to work long hours, sometimes making early starts and freelancing into the night to meet deadlines. Having a dedicated workspace for freelancing helps to separate it from daily life at home, and means you can avoid distractions. A simple desk with a computer and a comfortable chair are all you need.
3) Charge what you're worth. It's difficult to know what to charge for work when you're starting out as a freelance writer, but it's essential that you don't undersell yourself. Low fees make it easier to find freelance work, but you'll struggle to make a comfortable living by pitching at bottom rates. There's such a thing as a market rate, and working below this doesn't help anybody. It can be hard to increase rates for regular clients, so charge what you're worth from the start.
4) Focus on quality. If you want to build a reputation as a professional writer and attract repeat work from customers, quality is key. Churning out high volumes of low-quality articles means you'll be like thousands of other writers. Delivering quality work will make you stand out from the crowd, and you'll find you can ask for higher rates as clients know they can rely on you.
5) Treat freelancing as a business Freelancers in any field are often following their passion in life, but if it isn't treated as a business they may struggle to pay the bills Finding new clients, invoicing for payments and researching ideas are just as important as the act of freelancing. A website to showcase your work and direct potential clients to is an essential tool for marketing yourself. Attending conferences and seminars is a great way of learning from other writers and building your network of professional contacts.
6) Develop research skills. Starting with subjects you have knowledge of means you can work quickly, but there may not be demand for this type of content. You'll have to take on projects and assignments related to a wide variety of subjects if you want a constant income from freelancing. Researching any subject is relatively easy in the age of the Internet. Develop a process for research so you have good resources and methods for turning source material into unique content.
7) Develop your own style. Developing your own writer style is another way to stand out from the crowd. Look for unique ways to approach each subject, and take the best oft he ideas from the work of other writers. Once you find clients who like your style they'll come back to for more.
Success in the world of freelance content is about more than being able to use the written word. If you have drive and determination and are willing to develop new skills along the way, you'll reach your goal.