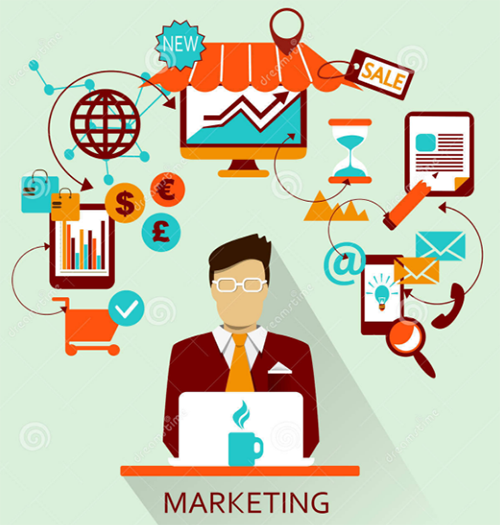 Affordable Marketing Options for Online Workers
Marketing is one of the most important activities for any freelance worker. Freelancers rely upon a steady stream of work in order to avoid financial difficulties and effective marketing is a crucial factor in finding new clients. Some freelancers reach the stage where they can rely exclusively on referrals from previous clients, but it often takes a long time to reach this stage, making marketing a necessity. The problem for many freelance workers is that they do not want to spend a fortune on their marketing. However, marketing does not have to be expensive. In fact, it can often be completely free. Here are some very effective but highly affordable marketing techniques for any freelance worker.
1. Guest Posts
Writing informative guest posts for big industry blogs is a great way to build exposure and generate more leads. Some blogs have readerships in the hundreds of thousands or more, and if you can get one well-written post on the blog with a link back to your website, the results can be excellent.
At the same time, this technique helps you to build up powerful backlinks which are important when it comes to improving your SEO (Search Engine Optimization). This means that more people will find your website in the search engines over time, which could potentially lead to more clients.
2. Press Releases
When you launch a new special offer or a new service, make sure everyone knows about it by writing up a press release. It is often free to distribute press releases online, although you sometimes have to pay for the very best services. Still, all it takes to write a press release is an hour or so of your time, and if you make a habit of smiting press releases regularly you may find that you are able to generate numerous leads.
3. Blog
Launching your own blog can be a very effective marketing strategy. It is completely free, it does not take long to publish a few posts a week, and it may well lead to more clients. Not only will it boost your SE0 efforts and lead to more people finding your website through the search engines but it can also help to build trust with your readers and demonstrate your expertise so that they feel more comfortable about hiring you.
4. Social Media
If you make frequent and valuable posts on a social media platform such as Twitter or Facebook, you could find that this is a great way to get more recognition from potential clients. The viral nature of social media means that you may be able to find clients this way who you would never have found using alternative methods. It may take a long time to build up a good-sized following, but the results can make it very worthwhile. Just remember that social media marketing is most effective when you do not try to sell your services directly.
5. Cold Calls
If you are brave enough then you may want to research a few companies who you would like to work for and give them a call. Most other freelancers do not use this tactic, meaning you are more likely to stand out from the crowd.
6. Networking
Networking is one of the most effective ways to make contacts and build up your list of clients. Here is a list of networking events that will be coming up in 2016 located in your area. When you attend these events in person, you can meet a lot of people who may be interested in your services. People often like to meet and get to know someone before hiring them, so this could give you an advantage over the competition and it can be a lot of fun at the same time.
Start Marketing Your Freelance Business
Marketing does not have to be expensive for freelance workers, and any one of the above techniques could prove to be very useful. If you are struggling to find clients because your marketing is not generating results try a few of these affordable options. As long as you are consistent and work hard, any of these techniques can produce excellent results over time.